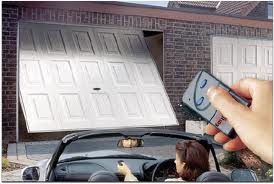 When your Pearland electric garage door is not working right, call us. When you want to install a new one, replace the opener, or fix its parts, our team will be here to assist you. These systems are often complex and extremely important to your safety. Let us handle complications and trouble! At Garage Door Repair Pearland, we are all qualified and fully trained technicians. Every single tech travels with replacement parts and a large number of tools in the van to ensure each service is completed properly. We can do anything needed. From emergency repairs to routine service and electric garage door installation, we are the team to trust.
Available for electric garage door replacement and repair
Call us if you want electric garage door repair in Pearland, Texas. We address problems in a timely and thorough manner. Equipped with the best diagnostic tools, our pros troubleshoot to identify and thus repair problems. From broken springs, cables off drums and bent tracks to damaged rollers and rusty hinges, our techs can repair, adjust, and replace any part of the door. We fix parts out of alignment and make sure the door is well balanced. But when it comes to electric doors, the most important element is the opener. And so when it comes to electric door opener service, we offer same day repair.
Call now for electric door opener repair
Since most problems related to the operator are serious, we provide same day electric garage door opener repair. When openers don't work properly, the door won't close or open well. It might reverse without a reason or stop before its closing position. Our techs do whatever is necessary to fix such problems. With years in this job, we have the skills to troubleshoot and repair any opener. We can make the required adjustments and repair work, replace its parts, and fix any issue either with the release or reverse system.
At the end of the day, what matters is your safety and capacity to use the door with ease. So call us to service or install a new electric garage door in Pearland to gain peace of mind.